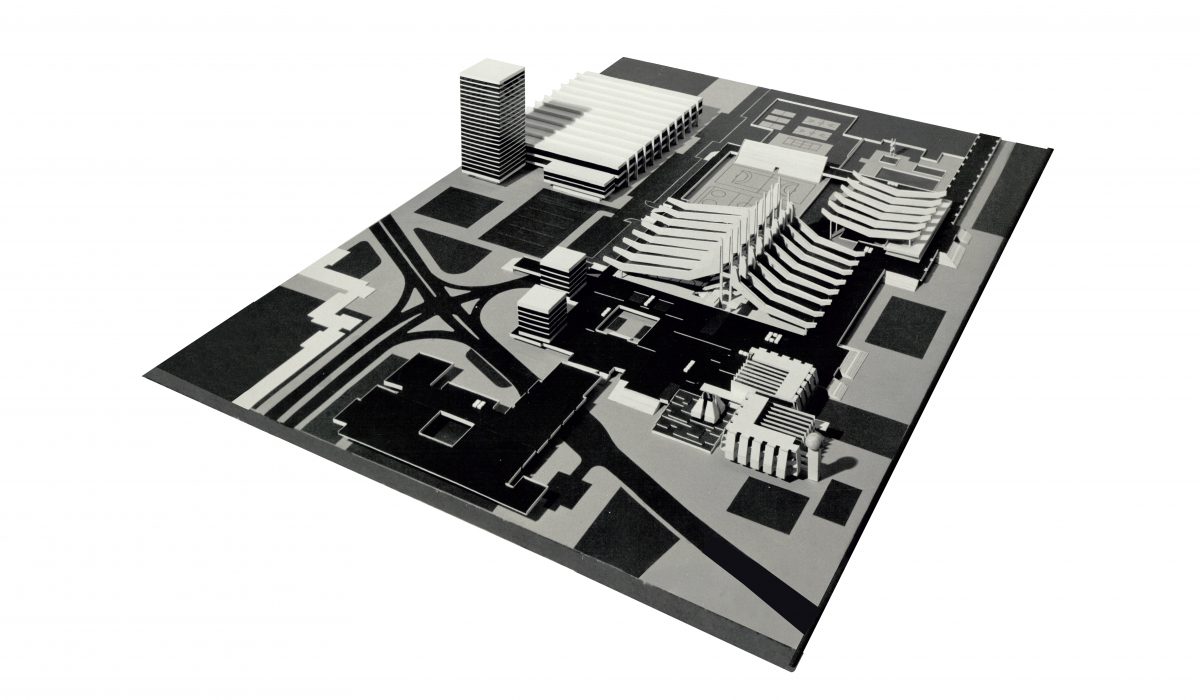 ADVANTAGES:
• Located in the city center of Prishtina, next to the "Pallati i Rinisë" center (Youth Center);
• Surface area available is: 19,000 m2;
• Land is owned by the Municipality of Prishtina;
• City heating pipelines infrastructure is available, which can be used for swimming pool indoor heating.
MINIMUM REQUIREMENTS
The architecture of the swimming pool center should fall in line with the architecture of the "Pallati i Rinisë" (Youth Center) building.
1. THE SWIMMING POOL CENTER, WHICH WILL BE CONSISTED BY THE FOLLOWING:
• One Olympic swimming pool (50m * 25m)
• One swimming pool for training purposes (12m * 6m)
• One swimming pool for children (6m * 6m)
• Entrance hall, sanitary facilities for guests and persons with disabilities etc.
• Changing facilities/lockers rooms for men and women (separate)
• ~30 showers for men and women (separate)
• Turkish Bath (Hammam) for men and women (separate)
• Sauna for men and women with accompanying facilities (separate)
• Massage salons for men and women (separate)
• Fitness center
• Quarters/office for instructors
• Quarters/office for referees
• Cabinet and ambulance
• Spectator stands for approximately 1,500 spectators
• Booths for Radio and TV reporters, local technicians
• Hairdresser salons for men and women (separate)
• Space/storage space for maintenance team
2. SPORTS PLAYING FIELD(S)
Private sector is free to suggest the type of sports playing field(s). It is desirable that the playing field(s) have the option to be operational during the winter season.
3. UNDERGROUND PARKING
• Build a minimum of 200 parking spaces
• Build an underground car park up to 2 levels
Project Owner: Contracting Authority – Municipality of Prishtina
Project Scope: Public Private Partnership Concession Contract (Design, Finance, Build, Operate, Maintain & Transfer – DFBOMT)
Capital Expenditure: 15-16 million €
Project financing: Private investment only
Project Duration: 30-45 Years
Award criteria: Selection of the winning company made based on public-private partnership law in force (Law No.04/L-045).
Next Step: Request for qualification during Q4, 2016.