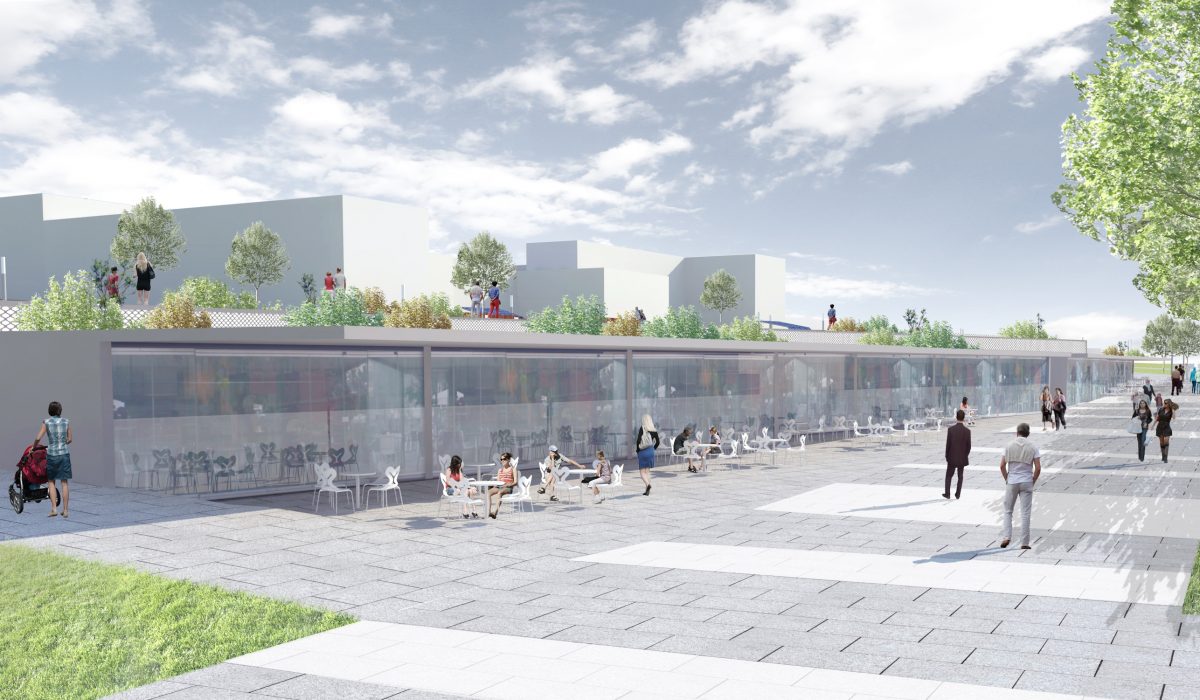 ADVANTAGES:
Located in the center (Zone 1) – in front of the faculty of Philology
Near the crossing of Bill Clinton Boulevard and George Bush Streets
Surface area available: approximately 14,000 m ²
5-10 minutes' walk to city center
Many public institutions in close walking distance
No underground water and sewage pipework, making the construction process easier
The terrain has a natural slope toward George Bush street (to the West)
MINIMUM REQUIREMENTS ARE:
Build a minimum of 500 parking spaces
Build an underground car park up to 2 levels
The surface area is foreseen to be used as a maintained park for general public with access to all. The surface should have at least 70% – 80% green spaces and a fountain, with full grown trees to be placed wherever possible. Pedestrian paths must be created to connect George Bush Street to the faculty of Philology, and other buildings such as: RTK Building and National Library.
Retail stores cannot be built on the surface area. However, to the west of the location, the topography reveals a natural slope towards the George Bush Street pedestrian sidewalk, convenient for retail stores to be built. Pedestrians would have easy access to the stores. Retail store facades must be uniformed. The topography will determine the maximum number of retail stores that can be built
Underground parking entry and exit point will be determined in accordance with regulatory plans in force.
Project Owner: Contracting Authority – Municipality of Prishtina
Project Scope: Public Private Partnership Concession Contract (Design, Finance, Build, Operate, Maintain & Transfer – DFBOMT)
Capital Expenditure: 10-10.5 million €
Project financing: Private sector investment only
Project Duration: 35-40 Years
Award criteria: Selection of the winning company made based on public-private partnership law in force (Law No.04/L-045).
Next Step: Request for qualification during Q4, 2016.